State-of-the-art Online Practice Exams
Purchase a Study Manual and enjoy 12 months of 24/7 access to our Online Practice Exams. They are state-of-the-art and a powerful learning tool to help you pass your Contractors State License Exam. If you need more time, you can always purchase another 12 months of access.
There are many ways to study for your Contractors License Exams. With this new program, you'll learn faster and retain more information.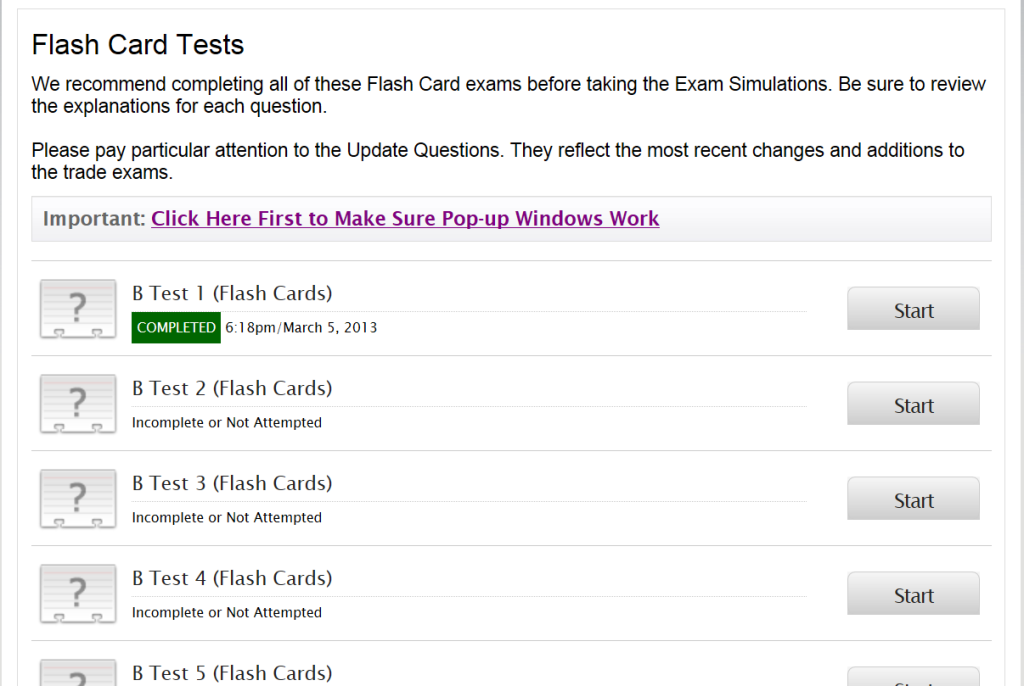 Online Practice Exams System Requirements and Product Information
Remember…. as with all practice exams, do not memorize the answers contained within your practice exam kit. The questions you will see on your specific exam will be different. Know/learn the answers, not the questions. View our return/refund policy here.